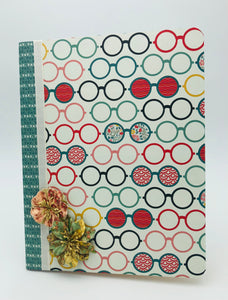 This decorated composition notebook features patterned paper with trendy eyeglasses green, yellow, orange and black.  A strip of green paper with the word YAY repeated lines the left side as a nice contrast.  The front is embellished with ribbon and patterned silk flowers in coordinating shades.

Perfect to use as a journal, for note taking or writing that novel you've always dreamed of.
80 blank lined pages.
7.5" X 9.75"